Jun 30, 2020
Highlights of HCH Health TV in June, 2020:
Finland – from Angry Birds nation to a digital health hub
The Angry Birds nation, namely Finland, is known as a startup and innovation hub, but did you know that this applies to digital health, too? This was the starting point in Health Capital Helsinki's first Health TV show in June 2020. The event highlighted the Finnish health startup scene and presented 4 top-notch startups with their solutions digitising the care pathways.
Peter Vesterbacka, one of the most famous Finns, the former Mighty Eagle of Angry Birds by Rovio, Entrepreneur and Angel Investor, said that the startup ecosystem is the result of a very high talent density in a tiny population. There are just some 5.3 million Finns.
"We have maybe the best education system in the world as it doesn't kill initiative and creativity to do new things. For me entrepreneurs are those, who make things real," said Vesterbacka.
He continues that even during Covid-19 nothing stopped as people studied and worked online. Finland is the country where people have the second biggest mobile data usage per capita, thus it is a great market for telemedicine solutions and testing.
The health business landscape really flourishes at the moment. Under-Secretary of State Nina Vaskunlahti at Ministry for Foreign Affairs of Finland gave the figures. There are over 400 companies in health tech having a turnover of 3 billion euros and 100 medicine development and research companies with a turnover of 2.5 billion euros. On top of this, 260 health software companies have a turnover of 6 billion euros.
"We also have the public-private-partnerships in innovation and biobanks for acquiring anonymized data. We are an attractive country for health sector investments," concluded Vaskunlahti.
One more thing popped up. It is all about helping investors, researchers and startup entrepreneurs to find the partners needed.
"We have such a strong drive and talent here in Greater Helsinki and Finland. We are happy to help you to connect with the right people," promised Juha Paakkola, Director at Health Capital Helsinki.
Co-innovate with clinical specialists
One might wonder what kind of solutions the biggest public hospital in Finland and one of the biggest in Europe, namely HUS Helsinki University Hospital, expects from startups. It has 25,000 employees, who treat 800,000 people annually. Pekka Kahri, their Technology Officer shared his views.
"Hospitals need to go through digital transformation as people expect digital services. We are
interested in anything that supports the care paths of patients and anything new related to medical devices. Also treatment beyond hospital walls in a secure way and the use of our massive data resources by respecting privacy interest us not to mention a more efficient back-office," said Kahri.
If a startup wishes to cooperate with HUS Helsinki University Hospital, it should start at an early stage.
"We want the clinical specialists and entrepreneurs to co-innovate and find the relevant things to be solved," emphasized Kahri and reminds that hospitals are great partners to validate the solutions.
Top notch health tech solutions
In the last part of the webinar, Finnish health tech startups, who have battled Covid-19 with success, were chosen to pitch their solutions. Markus Lind, Chief Sales Officer at Buddy Healthcare, presented its BuddyCare virtual care platform for hospitals to automate the screening of patients' Covid-19 symptoms before a surgery. The patient can report her symptoms by answering to the questionnaire in the mobile app, and the healthcare professionals can immediately monitor the symptoms from a dashboard. If the specified thresholds are exceeded, the dashboard creates alerts.
"We developed the Covid-19 symptom checker under a week in four different languages," said Lind.
The Buddy Healthcare's platform is used in four countries.
Seppo Salorinne, Co-Founder of KAMU Health, talked about their easy-to-use digital tools for asthma patients. There is a specially developed spirometer that works with patient's smart phone.
Three things came up. The startup has made a deal with pharmacies to present KAMU's solutions to the patients when they buy their medication. Then there is the data that can be monitored at home and shared with healthcare professionals. "The app also helps to monitor lung damages in case of Covid-19," said Salorinne. The data provides opportunities for research.
What was the favourite solution?
Two more startups presented their solutions before the audience voted for their favourite.
Petteri Hirvonen, Chief Medical Officer at Klinik Healthcare Solutions, presented their AI-powered online solution to handle the triage and patient flows more efficiently. After the patient has described the symptoms in an easy-to-use online service, the medical AI identifies the primary health issue and its urgency, and directs the patient to the right care path.
"We are currently live in Finland, the United Kingdom, Ireland and Portugal," said Hirvonen and adds that a funding round is on the way.
Juhana Ojala, Co-Founder and CEO at VideoVisit Global, had the new standard of video visits in mind. As Covid-19 has limited healthcare, remote services step in. The company's holistic platform covers primary care, social care and secondary hospital care, and it combines remote patient monitoring, online doctor consultations and virtual care services. For example, the city of Helsinki has saved 10 million euros annually with 1,000 clients using virtual home care.
"Already over 200 municipalities and healthcare and hospital districts use our platform in Finland. We are also present in the Baltics and United Kingdom and the Nordic expansion on the way," ended Ojala.
The aftertalk was vivid, and all startups and companies were praised. The audience's choice this time was KAMU Health's asthma solution. Congrats!
Juha Paakkola saw a lot of potential in the data it provides. "It can change the way people are treated. Also the Covid-19 impact monitoring is groundbreaking on long-term," finished Paakkola.
Text: Katja Alaja
Photo: Tapio Haaja on Unsplash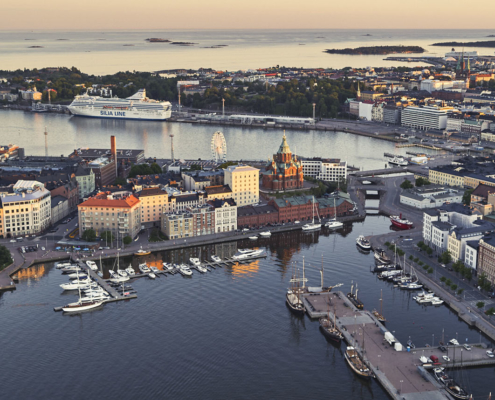 Helsinki Marketing
https://healthcapitalhelsinki.fi/wp-content/uploads/2021/02/Helsinki_1910200007.jpg
858
1653
taruvirtanen
https://healthcapitalhelsinki.fi/wp-content/uploads/2020/02/hch_logo_horizontal_black-300x165-1.png
taruvirtanen
2021-02-03 09:00:05
2021-03-04 13:23:48
First ever Finnish-Estonian showcase of potential future health tech unicorns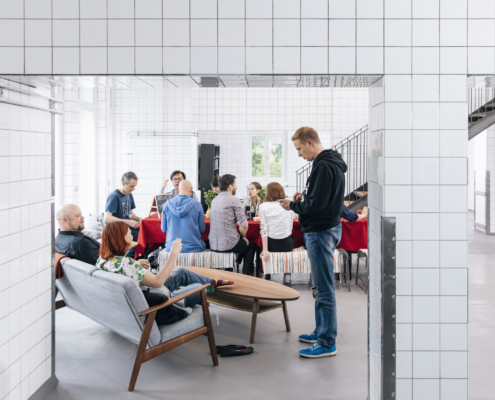 Photo: Jussi Hellsten/Helsinki Marketing
https://healthcapitalhelsinki.fi/wp-content/uploads/2020/06/20180907_1308__MG_6470.jpg
1653
2480
taruvirtanen
https://healthcapitalhelsinki.fi/wp-content/uploads/2020/02/hch_logo_horizontal_black-300x165-1.png
taruvirtanen
2021-01-27 12:27:54
2021-03-04 13:18:52
Health Incubator Helsinki open for applications – apply by 15 March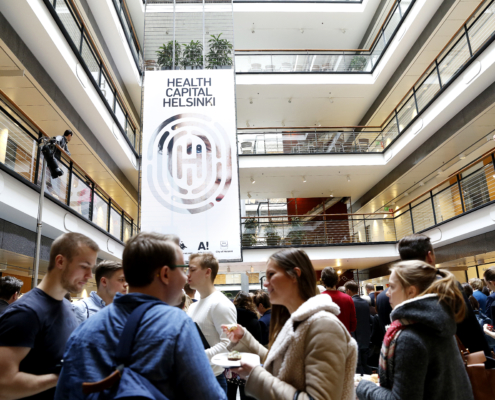 https://healthcapitalhelsinki.fi/wp-content/uploads/2020/10/Keksi_Agency_Helsinki_HCHopeningevent-1-scaled.jpg
1707
2560
taruvirtanen
https://healthcapitalhelsinki.fi/wp-content/uploads/2020/02/hch_logo_horizontal_black-300x165-1.png
taruvirtanen
2021-01-18 09:37:25
2021-03-04 13:14:03
Health Capital Helsinki's overview of 2020
Health Capital Helsinki
Helsinki Business Hub
Mechelininkatu 1a
00180 HELSINKI
FINLAND