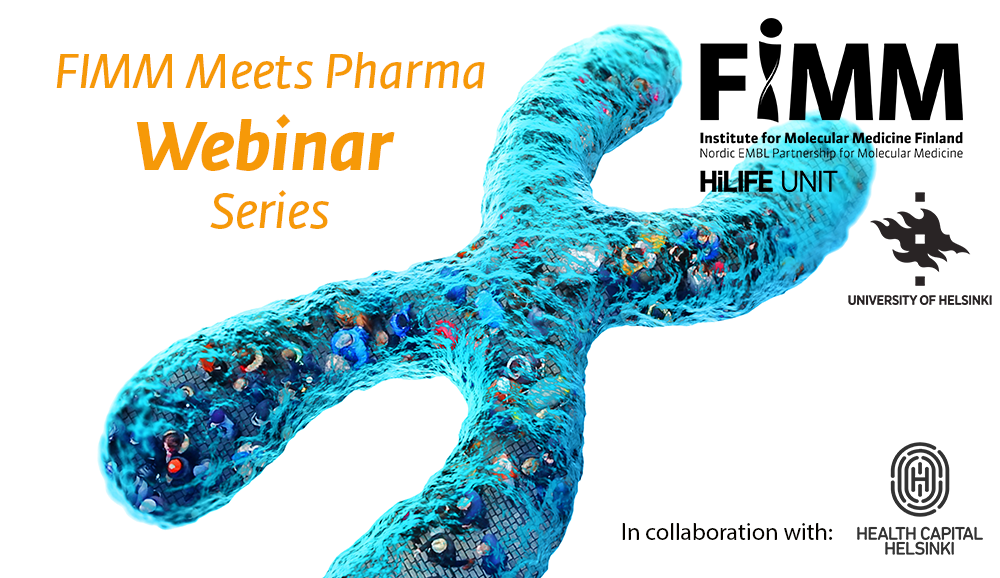 Organiser: FIMM in collaboration with Health Capital Helsinki
The Institute for Molecular Medicine Finland (FIMM) has for several years been spearheading collaborations from the University of Helsinki with pharmaceutical companies. FIMM Meets Pharma webinar series aims to showcase the current scientific frameworks and technological capabilities of FIMM and to spark interest in the pharmaceutical partners for new projects and collaborations.
In this webinar, we will feature the FinnGen study, an ambitious public-private research project aiming to produce and analyze genome data on 500.000 Finnish biobank participants. The study is coordinated by FIMM researchers and done in collaboration with academic research centers & biobanks in Finland and with a large number of international pharmaceutical companies.
Please join to learn more about how projects like FinnGen can enhance drug target identification and prioritization, what pharma is aiming for in genetic studies and what kind of future studies genome data in the Finnish biobanks enables.