Greetings from the Health Capital Helsinki team Q2/2020
Blog: What a year so far, says Juha Paakkola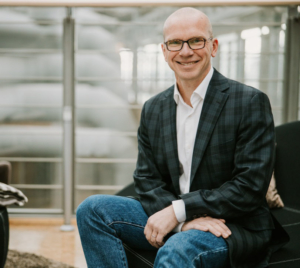 The last three months have proven how unpredictable and fast-changing the world really is. We have all felt how fragile our lives and our society are and over the course of just a few weeks we have experienced how radical the impact in our behaviour has been. Working from home and not meeting friends quickly became the new normal.
What strikes me is that our perception of the world and our behaviour changed so fast. We all remember the week we were traveling the world, planning for normal meetings, and then all the sudden we did not. When we reach post-pandemic time, many functions of life return to seemingly "normal", but the mind-set and behaviour of all people – including ourselves, our customers, investors, governments – has changed for good.
The changes in behaviours will bring many far-reaching impacts – both challenges and opportunities. There is an obvious and immediate need for good digital health solutions like telemedicine, remote diagnostics and robotics. Once the immediate crisis is over, many of these innovations and new solutions will be very valuable serving also other social and healthcare issues like aging population, rising cost of healthcare and sustainability. Real customer insight and rapidly adapting solutions to market needs are now more valuable than ever. Due to the rapid changes in behaviours we will see a quick adoption of new digital technologies in healthcare.
Very exciting trend is the increased openness and willingness to collaborate. We see the worst rival companies collaborating to develop new innovations, companies outside health contributing with out-of-box innovations, governments and municipalities reaching out to innovators. I really hope this new behaviour is here to last. This is not only accelerating innovation and business, but is so much more fun. Let's get out of our comfort zones and small boxes, reach out to new business partners, innovation groups, ecosystem networks – and make the world a better place to live. We actually have a chance to do it now.
Please keep safe, get connected – virtually until it's safe to meet again!
Yours,
Juha
Read Juha's previous blog post:
Health Capital Helsinki is here for you
Health Capital Helsinki compiled a list of Finnish companies with solutions to Covid-19:
Read the list